OUR TEAM
We bring a combination of maritime, cleantech and tech sector backgrounds, where our work includes corporate business development, venture capital, start-up and operational experience. We have a global network that includes the venture ecosystem, corporations, academia and government
Co-Founder & Managing Director
Mark has over 15 years of cleantech venture experience. He co-founded Novus Energy Partners in 2008, a US-Norwegian cleantech VC fund, which was followed by Tolero Ventures, a boutique sustainability investment fund. Prior to that, Mark was with GE for 10 years. As a Senior Vice President of GE Energy Financial Services he co-led the effort to re-start GE's cleantech venture investing efforts. In the maritime sector, Mark has worked in shipbuilding and as a naval architect. Mark also served for 13 years as an officer in the US Army Reserves. He was mobilized in 2003 to Baghdad where he focused on nation-building. Mark's public sector experience also includes a term as the Economic Development Director for Providence where he focused on the Innovation ecosystem and developed an Urban Food strategy. He is currently a US director of Alfanar, the only venture philanthropy non-profit focused on the Arab world, and Tern, a Taiwan-based urban mobility company.
Mark holds an MBA and Masters of International Affairs from Columbia University & a BS in Naval Architecture and Marine Engineering from Webb Institute
Co-Founder & Executive Director
Alissa was most recently the VP of Product Marketing & Planning at NanoSteel, an advanced materials company creating scalable solutions for vehicle lightweighting and 3D printing. Prior to NanoSteel, Alissa was Director of Product Marketing & Business Development at Primus Power, a venture-backed grid-scale energy storage technology company. Through her work at NanoSteel and Primus, she has managed business development, strategic planning, marketing, government relations and M&A. Prior to her startup experience, Alissa was a consultant in McKinsey's Global Sustainability & Resource Productivity Practice in the US and Europe. She serves as a mentor through the Cleantech Open, MIT Clean Energy Prize and Year Up.
Alissa holds a Master's in Mechanical Engineering from MIT and a BS in Civil Engineering from Duke University.
Co-Founder & Board Chair
Jason serves as Executive Vice President and board member for Moran Shipping Agencies, Inc., where he has worked in various roles since 1994.
As an active member of the global maritime community, Jason participates in the Association of Ship Brokers and Agents (Treasurer), the Chamber of Shipping of America, BIMCO, Intertanko, and the Federation of National Associations of Brokers and Agents. He is also a Board Member for the RI Commerce Corporation & Growsmart RI; a Providence Foundation Trustee; a member of the Dean's Advisory Council for the URI Graduate School of Oceanography; Chair of the Providence Harbor Management Commission; and member of the Mystic Aquarium President's advisory board; member of Rhode Island Freight Advisory Committee; and member, the Narragansett Bay Propeller Club.
Jason holds an MBA from Middlesex University in Shipping & Logistics and a Bachelor's of Business from Boston College.
Partner & VP Content
David has worked in online media for over two decades. In 2011, he co-founded Street Fight, the premier media, research and events company covering the hyperlocal technology industry — running the company independently until its 2017 acquisition by Brandify, and later serving as the division's CEO after the transition.
He previously was managing editor at Big Think, news editor at Mediabistro, online editor at Editor & Publisher, and a reporter for Metro NY. He has also written and edited for Wired, The New York Times, Advertising Age, Forbes Traveler, Inc., New York magazine and many other online and offline publications. He is a past recipient of the Jesse Neal Award for Excellence in Business Journalism, and the Folio: Best Article award.
David graduated from Brown University with a B.A. in English & American Literature, and attended Columbia University's Graduate School of Journalism.
Venture Partner
Mark has spent the majority of his career creating innovative financial tools to solve intractable problems.
While at Cargill, Mark and his team changed the way farmers market their crops through unique pricing flexibility. Mark also managed an institutional sales team at Cargill, working with public pension funds, foundations and endowments investing in aquaculture through crop production loans. Mark led the effort at Cargill to use distributed ledger technology to create digitally traceable food. He serves on the board or committees of Hope Hospice and Palliative Care of New England, Rhode Island Public Health Institute, Save The Bay, and Ocean State Innovate. Mark is a named inventor on two US patents.
Mark has worked advising startups from Brown and the Social Enterprise Greenhouse for over 10 years. Mark earned his Master's degree in Public Administration from Harvard University's JFK School of Government in 2011 and a bachelor's degree from Brown University in 1995.
Board Member
Donna Hazard has spent her career in strategic board and entrepreneurial leadership roles. She is currently Board Chair at the New England Aquarium and also serves on the boards of Boys and Girls Clubs of Boston, Women Working for Oceans (of which she is a co-founder), and Ventures for Hope. Previously, she served as Interim CEO during a year-long transition at the Aquarium. Donna was also a co-founder and VP of Business Development at Exact Sciences, a venture-backed diagnostic biotech company with a market capitalization of $11B as of February, 2019. Prior to Exact, Donna held marketing and business development roles at Genzyme Genetics and BioTechnica International, was a manager at Company Assistance, Ltd. In Warsaw, Poland, and consulted at Bain & Company in San Francisco.
Donna has an AB in Biology and Science in Human Affairs from Princeton University, an MBA from Harvard Business School, and a Master's Degree in Sustainability and Environmental Management from Harvard University's extension school.
Board Member
Rajiv is a Board Member at SeaAhead and brings with him extensive experience as a strategic advisor, investor and business leader with a focus on innovation, value creation and corporate finance. With Rabobank, the world's largest food and agribusiness focused financial institution; Rajiv served as CEO of Rabobank North America Wholesale Banking, directing all corporate and institutional client activities in the U.S., Canada and Mexico. In this role, Rajiv was involved in corporate banking, private equity and venture capital, mergers and acquisitions, specialized products, food and agribusiness research, and capital market activities. He has also gained experience in investment banking, finance and corporate strategy throughout his career with positions at Deutsche Bank, Credit Suisse, United Technologies and Nestle. Rajiv has been integral in launching various innovation initiatives and accelerator programs within the food and agribusiness sector including; Foodbytes, MIT Food Prize, Terra, and FoodShotGlobal. He holds an MBA from the Harvard School of Business as well as Masters and Bachelors of Technology degrees from the Indian Institute of Technology.
Intern
Amalie is a recent graduate from the University of Connecticut where she studied Natural Resources and Environment with a concentration in Water Resources and Climate. During her time at the UConn she served as a College Ambassador for the College of Agriculture, Health and Natural Resources. Prior to graduation, she spent her summers working at the Massachusetts Water Resources Authority as a member of the wastewater treatment lab, as well as the Franklin Park Zoo, where she helped implement green solutions throughout the property.
Amalie is originally from Denmark, but lived in the Netherlands and Singapore prior to moving to the United States for college. While living in Asia and seeing coastal communities devastated by an infiltration of plastic pollution and severe coral reef bleaching, Amalie knew she wanted to pursue a career centered on restoring the health of the ocean.
Intern
Jack is a current Junior at St. Lawrence University studying Economics and Mathematics with a minor in Statistics. He most recently interned with Brookwood Financial Partners where he gained experience in private equity and commercial real estate. Apart from that, he has also spent the past three summers working as a Launch Operator at the Ipswich Bay Yacht Club. Growing up in an ocean centric environment, Jack comes to SeaAhead excited to apply his quantitative skills while also aiding in the growth of ocean sustainability.
CEO of Utilidata
Josh has a proven track-record of success spanning the public and private sectors. He has deep experience navigating the accelerating convergence between technology and public policy and delivering results that meet the needs of various stakeholders. Since 2014, Josh has held leadership roles with Utilidata, overseeing the company's growth and building partnerships with leading utilities and industry partners.

Josh's background includes strategic roles at Fortress Investment Group, on national political campaigns, and in the Office of the Rhode Island General Treasurer. As former Deputy Treasurer in Rhode Island, Josh worked closely with public and private partners to design and successfully implement economic development and sustainable investment opportunities for the state, and advance new revenue sources for infrastructure improvements.

Josh is a graduate of Northeastern University, and lives with his wife, three kids and dog outside Providence, RI. He also serves on the board of the Rhode Island Public Transit Authority and is a trustee of the Community College of Rhode Island Foundation.
Chair, Energy & Sustainability Practice - Mintz Levin
Tom's zeal for innovation and passion for energy and sustainability has shaped the clean energy industry. He created one of the nation's first clean energy legal practices and has been at the forefront of the blue technology sector. Clients ranging from investors to entrepreneurs to Fortune 100 companies rely on him for creative and strategic legal solutions, and he has completed hundreds of venture capital and private equity financings, mergers and acquisitions, and IPOs. He guides the industry's next generation of leaders through active involvement with start-up organizations and accelerators. The Northeast Clean Energy Council (NECEC), which Tom helped found, recognized his pioneering role in the Northeast with a Decade of Influenceaward for being one of only eight top clean energy industry leaders.
Tom's blue technology clients include both water innovators and companies looking to invest in this technology. His dedication to the industry stems back to its inception. He has worked with the Northeast Water Innovation Network (NEWIN) since the idea was conceived, serving as a board advisor and sustaining member. In 2012, he served as co-chair of the Massachusetts Water Innovation Mission to Israel, which was a direct follow on to former Massachusetts Governor Deval Patrick's trip the previous year. The four-day trip was designed by Tom and his fellow co-chairs to foster partnerships between Massachusetts academics, entrepreneurs, venture capitalists, and policy makers with their Israeli colleagues who are at the forefront of water innovation technology.
Attorney-at-Law of Counsel FRORIEP Legal SA; Expert at the World Council of Environmental Law of the IUCN Oceans Group, Chair of the Swiss Chapter of the Explorers Club
Laurent has been advising clients, investors and entrepreneurs on corporate, M&A and finance matters for over 25 years, including several years as a partner of a major US law firm. Laurent Develle has also worked for over 10 years as the Group General Counsel, Compliance and Sustainability Officer and member of the Executive Committees of several multinational companies in the power industry (energy, utilities and renewables, biomasse, smart-grid, remote energy access) and commodities (agriculture, ports infrastructures, bio-energy and commodities and food value chains) trading and shipping businesses.
Laurent is passionate about bridging planet conservation, business innovation, technology and legal & policy standpoints, especially in the renewable energy, agritech, sustainable mobility, impact financing transactions, bluetech, blue economy and access to marine genetic resources and strengthening mission-driven corporate governance.
As Chair of the Switzerland Chapter & Member of New-York-based The Explorers Club, he is active to promote sustainability and innovative solutions through scientific exploration, planet conservation and oceans protection.
Laurent holds a Master of Business Law from Paris V Law University and graduated from the Institute of Political Studies of Paris ("Institut d'Etudes Politiques de Paris") and from Harvard Business School (AMP). He is also a certified Director at the Swiss Institute for Directors (ACAD). Laurent is also a member of the Environmental Lawyers Club (Club des Avocats Environnementalistes) (France).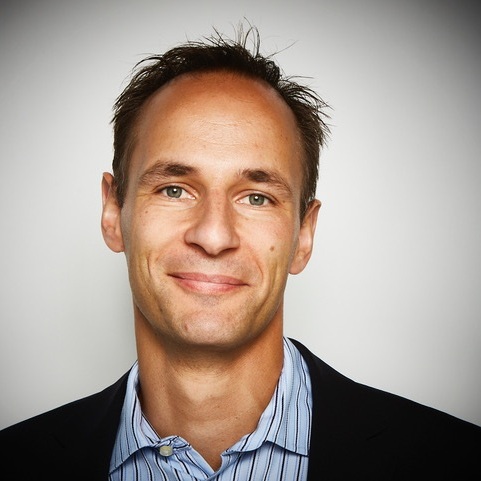 Venture Creation and Strategy at Chemovator – a subsidiary of BASF
In his current role, Björn is part of the management team of the Chemovator, which is BASF's corporate intrapreneurship and incubation program. Here, he is mentoring and supporting venture teams. Additionally, his responsibility is the strategic development of this program to foster venture creation and entrepreneurial thinking across BASF.
He developed his passion for venture investing and working with startups during his 5-year stint in Silicon Valley where he represented BASF Venture Capital – the corporate VC arm of the BASF group. In his investment approach he lays a particular emphasis on combining sustainability and environmental responsibility with venture-like financial returns. For example, he led investments and served on the boards of startups in the bio-based chemistry space and biological crop protection, respectively.
He comes to this field with a deep technical expertise gaining his academic education at LMU Munich (MS Chemistry, PhD Physics). That was put to work in industrial R&D where he led a team developing materials for photovoltaics. Björn is convinced of the importance of material science and chemistry to meet the environmental challenges brought about by human impact.
Professor of the Practice, Tufts University
Eric M. Hines, Ph.D., P.E. has over 20 years of experience as a structural engineer designing innovative infrastructure, buildings, and large-scale testing programs. As a Professor of Practice at Tufts University, he specializes in bringing innovations to market in the growing U.S. offshore wind industry. Dr. Hines designed the Wind Technology Testing Center in Charlestown, MA, the largest wind turbine blade testing facility in North America, and advised the Massachusetts Clean Energy Center for over six years on the planning, design, permitting, construction and operation of the New Bedford Marine Commerce Terminal, the first commercial-scale offshore wind logistics port in North America. He led the strategic development of the Massachusetts Research Partnership in Offshore Wind, is a founder of the POWER-US convening initiative (Partnership for Offshore Wind Energy Research), and directs the Tufts University Offshore Power Research and Education Graduate Program. Formerly a partner of LeMessurier Consultants in Boston, Dr. Hines has over 70 publications and numerous awards related to systems design, industry-driven research and higher education. Dr. Hines completed his Ph.D. at the University of California, San Diego after studying the relationship between engineering and public policy as an undergraduate at Princeton University and as a Fulbright Fellow in Germany.
Managing Director, Sonen Capital
David leads Sonen Capital's private market impact investment activities, with an emphasis on real asset portfolio strategies. Sonen Capital helps to mobilize financial assets to help meet large-scale global challenges - investing to generate not only financial returns but lasting social and environmental chaas they believe these are not only compatible, but also mutually reinforcing objectives.
Previously, Dave was a Managing Director at Stanford Management Company, where he oversaw the overall investment portfolio for $9B in AUM in real estate, private equity and natural resources investments for the University endowment.
Before joining Stanford, Dave was a Senior Managing Director of Real Assets for Sterling Stamos. Prior to joining Sterling Stamos, Mr. Hood was one of the founding partners at Lone Star Opportunity Fund and Brazos Fund. Previously, Mr. Hood worked as a Partner at several real estate development firms including Trammell Crow, Hillman Properties and Barker Interests.
Mr. Hood holds a B.A. from Stanford University and an M.B.A. from Harvard Business School.
Senior Manager, PwC
Lane is an expert in both corporate social responsibility (CSR) and corporate sustainability having held leadership roles over the last 10 years in the consulting, financial services and food service sectors. He currently serves as part of PwC's national Responsible Business Leadership team helping the firm and its clients leverage human capital capacity to drive social impact. In addition to the seven years he has spent at PwC and the PwC Charitable Foundation, Lane has been the Director of Philanthropy at Santander US, where he led the Bank's $10M annual grants portfolio, successfully leading to an upgrade in the Bank's Community Reinvestment Act (CRA) rating. He also helped develop the first CSR and sustainability and performance strategy at Sodexo USA, across the food service and facilities management firm's North American footprint. He has been involved in a number or projects, as an investor and as a buyer, that have involved early stage social entreprises spanning sustainability and ed/tech verticals. He regularly advises start ups on client acquisition strategies and has served as a mentor to a myriad of early stage firms. Prior to working in the corporate world, Lane was an entrepreneur and a marketing/PR professional. He has a Master's in International Development Economics from UC San Diego and a Bachelor's in International Studies from Kenyon College. Lane lives in Providence, RI with his family.
Chief Science and Technology Officer, Navatek
Dave joined Navatek, Ltd., in 2008 and serves as the chief science and technology officer for the firm. He built the Rhode Island operations for Navatek and directly manages the twenty research engineers in that office. He has served as the Principal Investigator and Program Executive for over $30 million of USN and USMC contracts over the last five years. These contracts covered a range of advanced projects including tasking in hydrodynamics, structures, energy efficiency, design science, and new devices for the fleet.
Dave has been active in the field of naval architecture and advanced engineering physics for the last 30 years. Prior employers include an aircraft research firm, Flight Safety Technologies, and a defense firm, Anteon Corporation. He has a B.S. in Naval Architecture and Marine Engineering from Webb Institute, and a Ph.D. in Hydrodynamics from MIT. David spent a total of 11 years at MIT where he served as a research scientist and lecturer in the Ocean Department and, later, in the Research Lab of Electronics.
Dr. Kring is active in the local defense industry within Rhode Island and was recently elected to the board of directors for SENEDIA (Southern New England Defense Industry Alliance). He's also serving on the national SNAME (Society of Naval Architects and Marine Engineers) panel for Total Ship Efficiency and is active with educational programs through ASNE (American Society of Naval Engineers).
CTO/ Advisor of Capricorn Investment Group & Energy Impact Partners
After a 30-year technology career at General Electric. Jim currently serves as chief technologist for the venture investment teams at the Capricorn Investment Group and Energy Innovation focused on the creation and growth of clean/renewable energy companies. In 2007, with Mark Huang, he was a co-founder of Novus Energy Partners.
Formerly, Jim was Chief Engineer for Electrical Technologies at GE Research serving as technology leader and mentor for a 250-member global team. He was a leading advocate for renewables within GE and corporate champion behind the formation of GE Wind Energy playing a critical role in turning around Enron's post acquisition wind assets in 2002.
In 2000 Dr. Lyons was the technology leader during the creation of GE's Digital Energy business unit. In 2006, Jim was co-chair of the American Wind Energy Conference, initiating the AWEA/DOE 20% wind energy roadmap.
Dr. Lyons has led many additional technology and business initiatives e.g. waste gasification, electric vehicles, advanced batteries, power electronics, solid-state lighting, solar PV, rural electrification, and nuclear fusion. He currently serves on a variety of technical board assignments. Dr. Lyons is a reviewer for the DOE and the National Science Foundation. He holds 40 patents and a BSEE degree from RPI, an MSEE from Virginia Tech, and a Ph.D. from Cornell University.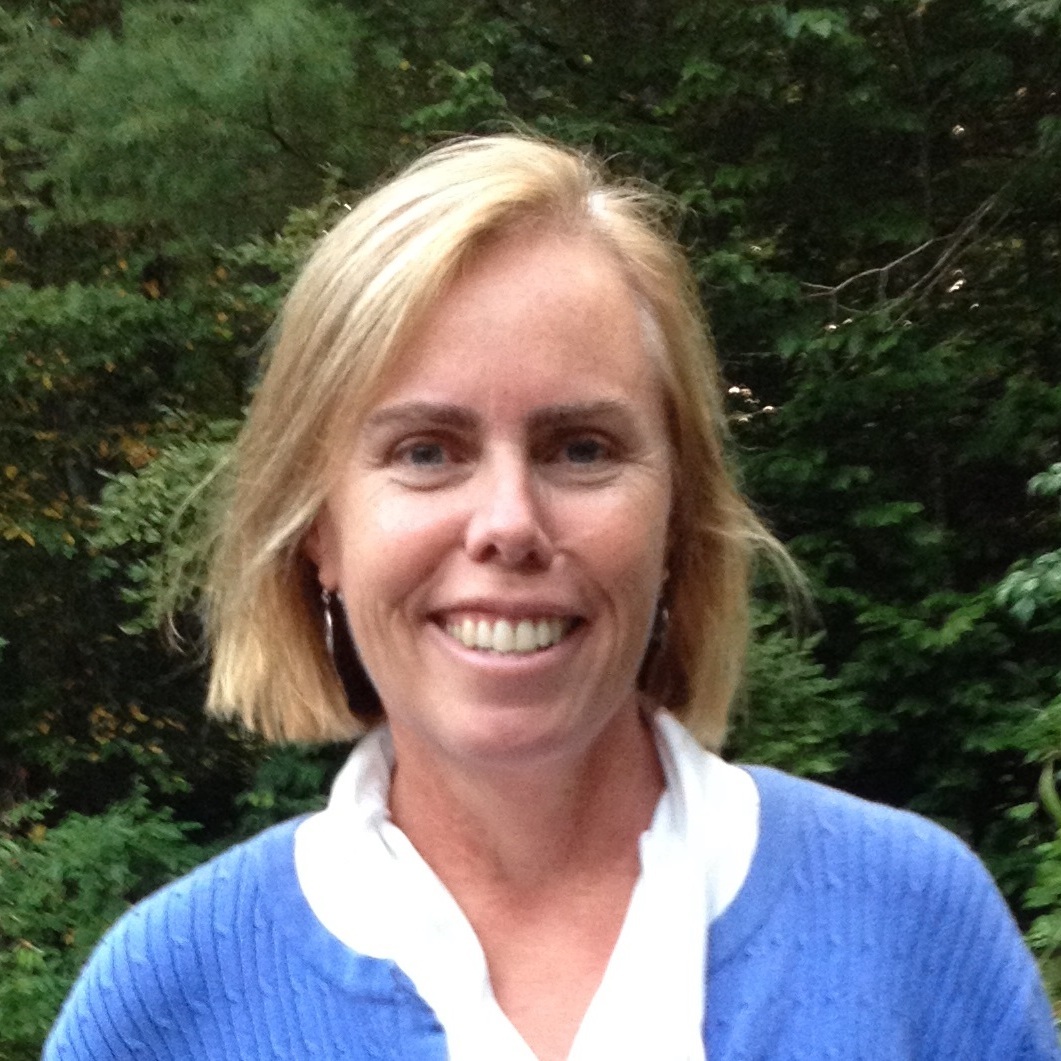 Director of URI Coastal Resources Center and Extension Programs for Rhode Island Sea Grant
In her role, Jen is co-leader for the development and implementation of the Rhode Island Ocean Special Area Management Plan (Ocean SAMP), the first formally adopted Ocean Spatial Plan in the nation. She shares her knowledge and experience nationally. Jennifer led the national effort to develop monitoring protocols and modeling tools for improved management of offshore renewable energy. In addition, she leads statewide efforts to improve shellfish management and to minimize the impacts of coastal erosion and inundation. She began her career at the Center for Marine Conservation (CMC), now The Ocean Conservancy, building a strong and diverse educated constituency for the creation and management of the Stellwagen Bank National Marine Sanctuary.
President and CEO at the Chamber of Shipping of America
Kathy is the President & CEO of the Chamber of Shipping of America, a maritime trade association representing US based commercial shipping interests in international, federal and state forums. Ms. Metcalf also serves as Chairperson of the International Chamber of Shipping's Environmental Subcommittee and serves on the International Chamber of Shipping's Maritime Law Committee, Shipping Policy Committee and Marine Committees. Prior to this, Kathy was the Chamber's Director of Maritime Affairs where her responsibilities included legislative and regulatory initiatives and advocacy on issues before the International Maritime Organization, the US Congress, and federal and state regulatory agencies.
Prior to these roles, she served in numerous roles within Sun Company, including in their Corporate Health, Environmental, and Safety Department and State Government Affairs. Prior to that, Kathy served for five years as a deck officer aboard crude oil and product tankers with Gulf Oil Corporation and Sun Company.
Kathy has a J.D. from the Delaware Law School of Widener University and graduated with highest honors from the US Merchant Marine Academy with a Bachelor of Science in Marine Transportation and Nautical Sciences.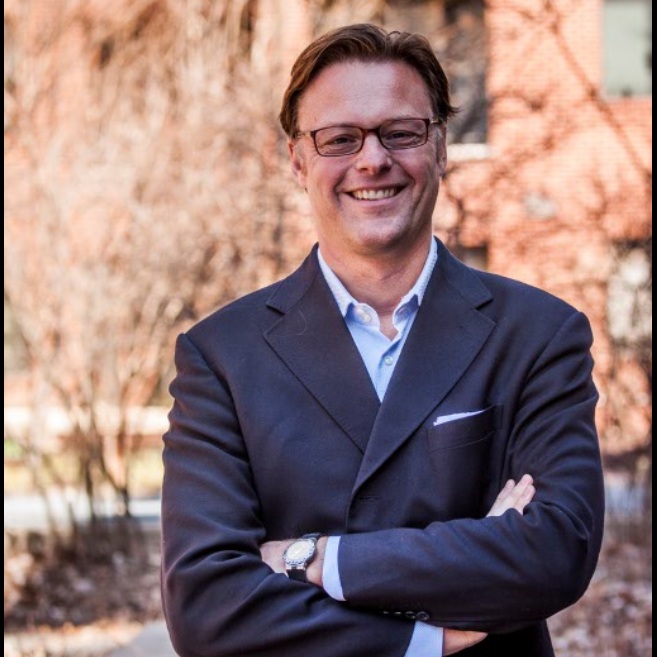 Global Managing Director for Cities at The Nature Conservancy
Pascal leads a team at the Conservancy focused on transforming how the world's growing cities harness nature's power to build resilient, livable, thriving communities for millions of people. TNC's urban work uses innovative science to find nature-based solutions for some of the biggest challenges of our time: urban water, air pollution, excessive urban heat, urban sprawl, and biodiversity extinction. TNC's urban conservation teams work with a wide group of global partners to explore the health benefits of nature in cities, while also focusing on nature as a way to tackle inequality and exclusion.
Before joining TNC, Pascal served as the Head of Sustainability, Europe at Lend Lease, a global property company. In this role, Pascal was responsible for embedding innovative environmental and social approaches across all Lend Lease's businesses. While with Lend Lease, Pascal also led the Elephant & Castle regeneration project in central London, a 10-year project to develop 3,000 of the UK's most sustainable homes, as part of the C40 Cities Climate Positive Development Program.
Pascal was a Board Director of FSC UK and a frequent lecturer at Cambridge University's Program for Sustainable Leadership. Prior to finding his career path in sustainability, Pascal worked at the Swiss healthcare company, Roche, where he was Managing Director of Roche in Canada and Italy. Pascal is originally from Germany and now lives with his family in Boston. He studied Economics and History at the University of Pennsylvania in Philadelphia and completed his MSc. in Climate Change and Sustainable Development from DeMontfort University in the UK.
Professor of the Practice at Brown University
As the immediate past Regional Administrator of EPA Region 1 New England, and formerly serving eighteen years as Save The Bay Executive Director, H. Curtis "Curt" Spalding has extensive experience in the environmental protection field as an advocate, policy analyst and administrator. In all aspects of Save The Bay's and EPA Region 1 New England's work, he emphasized whole system thinking and resilience. Accomplishments include development of the Save The Bay Center in Providence RI, and ecosystem plans to restore and protect New England's iconic waters, including Lake Champlain, Cape Cod, Southern New England Coast, Long Island Sound and Great Bay. With leadership Brownfield and Superfund initiatives, along with helping communities gain the capability and capacity to be more climate change resilient, Curt has consistently worked to see New England cities are revitalized and made healthy and prosperous places to live for every resident.
CEO of Resolute Marine
Bill currently serves as CEO of Resolute Marine, a startup focused on wave energy & desalination. His entrepreneurial career started in 1997 when he was co-founder of an Internet business-to-consumer commerce company that subsequently went public. Bill then helped start two companies in media technology and business process automation before co-founding RME in 2007. Earlier in his career, Bill was an investment banker at First Boston Corporation where he was a member of the Electric Utility Corporate Finance Group and later he was Vice President of the North American mergers & acquisitions team at Rabobank International and Vice President and leader of the food & agribusiness investment banking team at Prudential Securities.
As Chairman of the U.S. delegation to International Electrotechnical Commission (IEC) TC-114, Bill is deeply involved in the development of international standards and certification protocols for marine energy technologies. Bill is an Advisor to the UNC-Coastal Studies Institute, a member of the board of the World Ocean Council and serves as a volunteer Catalyst for the MIT J-WAFS.
Dean, Graduate Studies and Continuing Education Programs, Salve Regina University
Toby Stapleton, PhD, MBA, has over 20 years of experience in supporting marine technology companies.
In his current role, he oversees Salve Regina's certificate, master's, and doctoral programs and he works closely with faculty, industry, and key organizations, such as the US Naval War College, to create and deliver innovative programming in subjects such as cybersecurity, leadership, international relations, and the future of autonomous systems. Previously, he served as the Assistant Vice Chancellor and Director of a university-based technology incubator where he improved its' capabilities to support marine technology startups by creating a rapid prototyping lab and expanding its environmental chemistry laboratory to support sensor manufacturers. He serves as the Vice President of the board of the Marine and Oceanographic Technology Network (MOTN), and an advisory board member of Ocean News & Technology magazine.
Toby has been a founder of 5 startups and completed the Venture Mentoring Service (VMS) immersion program at MIT and he currently serves as a mentor for groups like MassChallenge, Social Enterprise Greenhouse (SEG), and EforAll (Entrepreneurship for All). He holds a Bachelor's degree from Bryant University, an MBA from Suffolk University, and a PhD from the University of Massachusetts Dartmouth.
Capricorn Investment Group
Konrad is an entrepreneur in residence at the Capricorn Investment Group, a venture capital firm focused on renewable energy, semiconductors and materials. Konrad is part of the deal team, and works with portfolio companies on strategy and business development. In 2016 Konrad launched Sunlight Inside (www.sunlightinside.com) to deliver the health and wellness benefits of natural light. Prior to joining Capricorn, Konrad led Passport Capital's public market (long-short) and venture investments in clean-tech/energy, materials and nanotechnology. Konrad has been investing across the technology life-cycle, from experimental early-stage companies to mature commodity markets, while working closely with other investors to share perspectives and build syndicates. Before becoming an investor, Konrad led product development and marketing efforts for Hitachi's analytical instrumentation division where he worked with semiconductor, materials, solar, battery and nanotechnology researchers and companies. Konrad started his Silicon Valley career in the late 90s working on a development line at Intel Corporation. At Intel he managed the failure analysis group in the yield organization, and led cross-functional teams to drive manufacturing, process, product and materials improvements. Prior to joining Intel, Konrad worked at Sandia National Laboratory where he focused on the characterization and synthesis of nanomaterials. Konrad has a PhD in Materials Science from North Carolina State University where he was trained as a microscopist to study the structure-property relationships of materials. Throughout his career Konrad has sought-out opportunities to integrate skills from different disciplines to address opportunities, solve problems and create value.
Konrad is an entrepreneur in residence at the Capricorn Investment Group, a venture capital firm focused on renewable energy, semiconductors and materials. Konrad's leverages his experience as a scientist, engineer, investor and entrepreneur to help unlock the value of early stage companies.
Senior Advisor of Greentown Labs
Mark is a Senior Advisor of Greentown Labs. From 2013 to October 2019, Mark served as Executive Vice President and founding team member of Greentown Labs, the largest cleantech incubator in North America, serving more than 100 member companies in a multi-building campus of 100,000 SF in Somerville, MA. Mark led business development, built its signature corporate partner program, formed multi-stakeholder strategic partnerships and programs, and developed an international network to expand the number of startups served. He also led a multi-million capital campaign to help finance the construction and more than double its expansion to its new headquarters, the Global Center for Cleantech Innovation, today a leading gathering place globally for the cleantech innovation ecosystem.
Prior to Greentown Labs, Mark was the founder of perCent Inc., a software company focused on reducing personal energy use and spending. He also founded and led CMV Marketing, a marketing and sustainable strategy-consulting firm for social-purpose companies and high-performance social enterprises. He served in marketing and business development leadership roles working for the founders of three high growth social enterprises as the first development director for City Year, a model national service program that inspired President Clinton to create AmeriCorps; VP Marketing for ChildrenFirst, a pioneer of corporate-sponsored onsite child care and early education services (acquired by Bright Horizons); and VP Marketing and Development at Jumpstart, a national early childhood education program involving mentoring of underserved pre-school children by college students.
Mark holds a BA Economics from Duke University and began his career as a technology lender at a commercial bank acquired by Bank of America. Mark co-chaired the Boston Cleanweb Hackathon (2012-2014). He has served on the Board of uAspire, a Boston based education non-profit from 2007 – 2015. He lives in Newton where he and his wife raised two sons.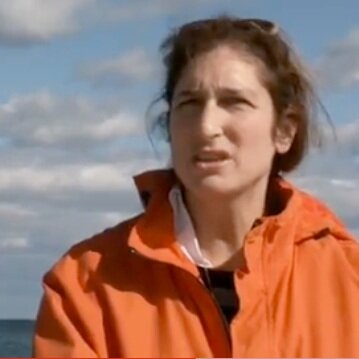 Head of Aquaculture at the University of Massachusetts
A Professor and Research Fellow at the School for the Environment Dr. Jennifer Bender is the academic lead in developing curriculum (degree and non-degree) for a new sustainable marine aquaculture education program and the Environmental Innovation Clinic. Jennifer has a PhD in Geography and Environmental Science and a Masters in Administrative Sciences.
Jennifer is a Boston-based environmental scientist actively involved in bridging gaps between scientists, policy makers, the public and other stakeholders when it comes to issues relating to the marine environment and our coastal zones. She serves as the executive director of the Marine Studies Consortium, which offers courses in marine and aquatic sciences and other topics. She consults to a variety of organizations including the Monterey Bay National Marine Sanctuary Foundation, Stellwagen Bank National Marine Sanctuary, EDGI - Environmental Data and Governance Initiative, Fablevision and writes occasionally for Edible Vineyard and To Market Magazines. She is a member of Pleiades Network, sits on the board of an Ocean PAC and is on the scientific advisory board of E25 Bio a start up focusing on rapid field diagnostics for vector borne disease.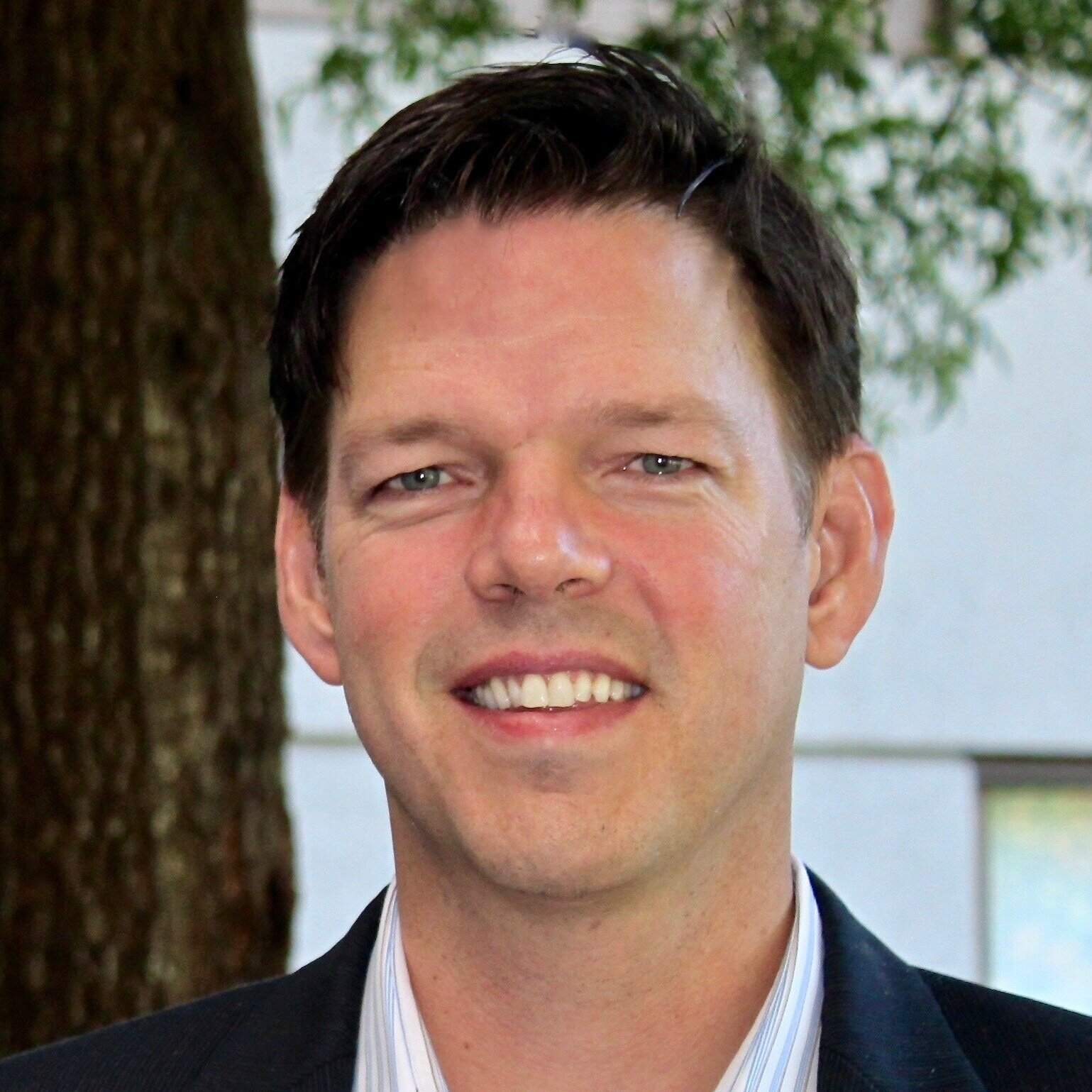 Associate Professor & Executive Director, Center for Energy, Development and the Global Environment
Dr. Daniel Vermeer is a leading scholar and consultant on business and environmental sustainability. He is an Associate Professor at Duke University's Fuqua School of Business, where he leads the Center for Energy, Development, and the Global Environment (EDGE) in developing educational programming, directing research, and building coalitions around urgent environmental challenges. He collaborates with leading companies and organizations including Maersk, Equinor, Walmart, National Grid, General Motors, World Wildlife Fund, Walmart, Ingersoll Rand, and other private and public organizations. His areas of expertise include sustainable development, ocean sustainability and innovation, climate change strategy, water stewardship, and food systems. His latest research is on the blue (ocean) economy and climate change in the MBA education. Beyond Duke, Vermeer serves on the corporate boards of the Research Triangle Cleantech Cluster and Conservation X Labs, and on advisory boards of Ingersoll Rand and SeaAhead. He also serves on the Award Nominating Committee for the Alliance for Research on Corporate Sustainability (ARCS) and participates in several innovation-focused multi-stakeholder alliances with USAID, Global Compact, and RTI International.
Dr. Vermeer plays a leading public role in advocating for business sustainability through speaking, research, and institution-building. He is the founder and chief architect of the Global Water Challenge, a multi-partner organization for innovative water and sanitation initiatives, co-author of the CEO Water Mandate (signed by more than 140 global companies), and lead contributor to several policy documents issued through the World Economic Forum, World Business Council for Sustainable Development, and the United Nations Foundation. He holds a Masters degree from the University of Virginia and Ph.D. from Northwestern University.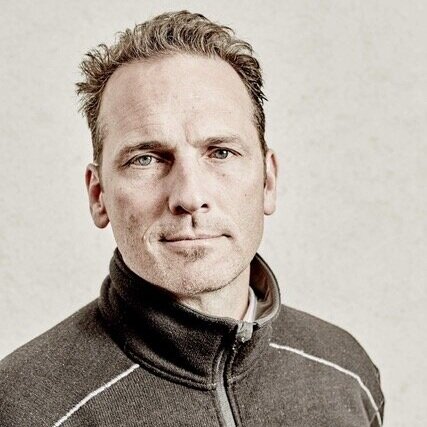 Lead partner, Island Resilience Initiative, Global Island Partnership
Stewart Sarkozy-Banoczy is presently Senior Advisor for 100 Resilient Cities in Resilience Finance, having previously served as Acting Director for Europe and the Middle East and Acting Director/City Relationship Manager for Latin America and the Caribbean. Stewart is also Senior Advisor and the Director of the Island Resilience Initiative for the Global Island Partnership, conducted in coordination with his organization, Precovery Labs, and the Pacific Islands Development Forum.
Stewart also provides facilitation, planning and project management support in other island, indigenous and community contexts globally, especially in the areas of resilience, sustainability and precovery development. He provides strategy and implementation support to organizations like Ocean Conservancy, the Intertribal Agriculture Council, the Funders Forum for Sustainable Communities, among others.
Stewart has worked with governments, indigenous communities, NGOs and the private sector in the areas of sustainability, community development and resilience over the last two decades. He has a keen interest in storytelling and documentation, which is also important for his work across sectors and regions. Stewart is presently working on a photography and film project documenting the evolving lives and livelihoods of the fishing communities on Newfoundland and surrounding islands. These stories and more can be found on Stewart's social media feeds, primarily @precoverylabs.